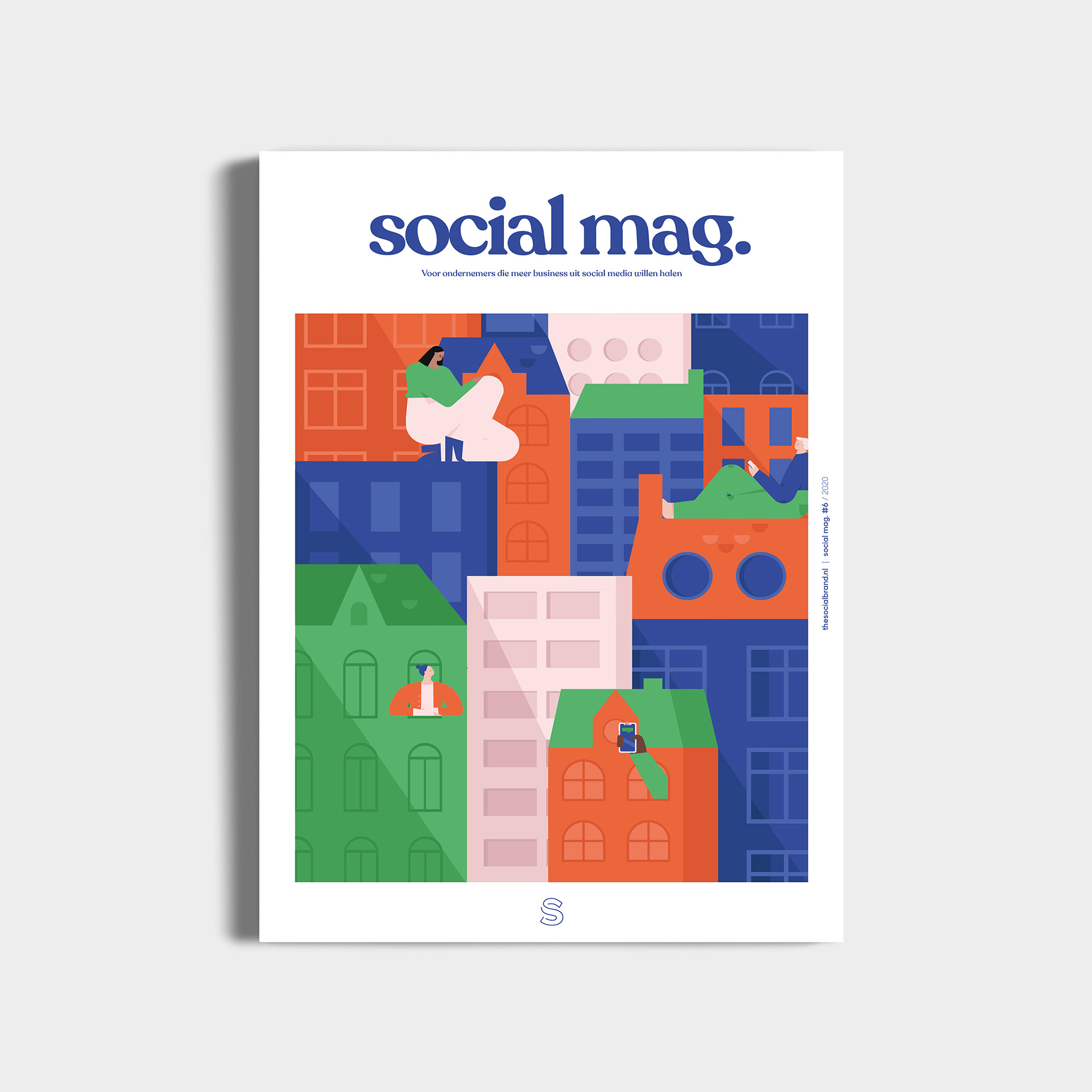 I've created many illustrations for several magazines. You can find a selection of the illustrations below. 
Social mag. is a magazine about online branding, marketing & entrepreneurship. Specially developed for freelancers and entrepreneurs. It represents the urge of self-expression, online identity and love for creative content. The illustrations aims to inspire the audience. 
The cover is tailored to stand out on the shelf. 
Mollie Makes is a multi-craft and lifestyle magazine filled with creative inspiration. Every issue is packed with easy ways to embrace handmade, from crafting the latest interior and fashion trends to shopping independent makers and small businesses. 
I've illustrated the perfect workplace for creatives. We sometimes fantasize about the perfect workplace. While dreaming on a cloud, she works on creative projects.
Goed gevoel is a Flemish lifestyle magazine that mainly focuses on women. 
The article is about codependency. The lovers are chained by love. 
Eva is a magazine for women who are looking for depth and connection in relationships and faith. 
The illustration shows the struggles in life. The woman is holding a plant. The plant looks nice and healthy, but one leaf is rotten. That symbolises the struggles in life. Nothing is perfect.
The image below shows a woman standing between some dark clouds, which symbolise the struggles. She looks at it calmly, knowing that this is part of life.